On-Line Experiences
We have a few options to help you stay connected and share a glass of wines with friends and loved ones. Here's how you can play.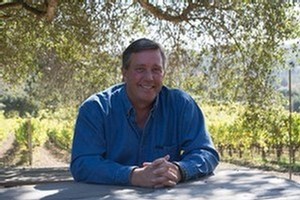 For all Members and Non-Members - that purchase 6-bottles or more.
Schedule a private Zoom tasting experience with our Proprietor/Winemaker/storyteller - Chuck Easley. This will be like a personal Reserve Tasting Experience from the comfort of your home. Invite friends to join in as well. Let's connect. Learn a bit. Laugh a little and fall in love with wine.
Click Here to schedule your private Zoom La Rochelle Experience.
---
For Everyone - Follow us on Facebook
Watch for upcoming Facebook Live events.
Enjoy some of our past videos.
Send direct questions or comments to our winemaker.
Stay in touch with us here. Watch for news, special offers and events.
---