La Rochelle Winery is Proud to be Named "California Winery Experience of the Year 2021."
by Lux Life Magazine
---
If the great philosopher Monty Python were asked to describe our winery experiences, he might just say...
"and now for something completly different."
---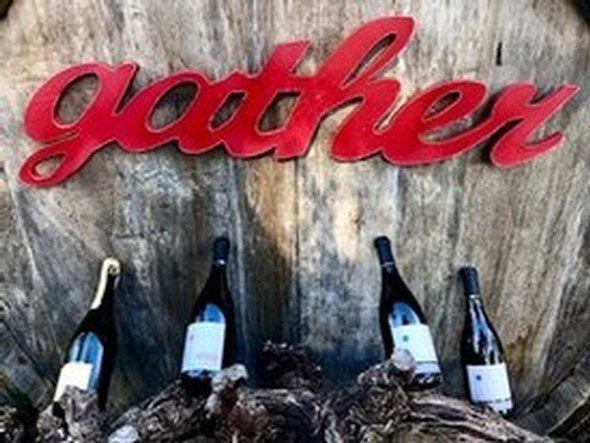 Why does La Rochelle Winery exist?
To help people cultivate a profound appreciation for wine and it's role in a life well lived.
---
We recently asked a good friend, and one of the lovliest people we know, to explain what makes La Rochelle so special and unique, from their perspective. The answer now defines us;
"La Rochelle helps people create a Bon Vivant lifestyle."
Okay, we had to look it up but we're delighted by the definition:
: a sociable person who has cultivated and refined tastes especially with respect to food and drink.
: late 17th century: from French, literally 'person living well', from bon 'good' and vivre 'to live'.
We are all refining the art of creating meaningful, memorable experiences that feed our soul. At La Rochelle, we believe that wine plays an essential role in a life well lived. We want to share the journey of discovery with you.
Our mission is to help you create more, incredible, soul-filling experiences.
---
Let's connect and start our journey together.
We have multiple ways for you to engage.
In spite of being named "The best winery Experience in California" this past year by Lux Life Magazine, we believe we have vastly improved our visitor experiences.
Every experience at La Rochelle begins with us understanding where you are in your wine appreciation journey.
Once we understand you, we will colaborate with you to uncover the next, intriguing, avenue you want to pursue.
We understand that whether you contact us:
To visit the Winery
To schedule a Virtual Experience
Or to invite us into your world to create an experience for your friends and family,
everyone is on own unique path of discovery of wine appreciation. All of our guest experiences are customized to meet your individual needs and interests, and we've developed a few forks in the road, or starting points if you will, so you can choose an option that will help you along your way.
Below are the some possible paths of discovery, of which the destinations are endless.
Make a selection below to learn more and schedule an appointment.
Reservations are required.
Come celebrate life in Sonoma Valley with us and fall in love with wine all over again.
---