Russian River Valley
A Cool Place to Grow Grapes
The Russian River Valley climate is sculpted by the regular intrusion of cooling fog from the Pacific Ocean a few miles to the west. Much like the tide, it ebbs and flows through the Petaluma Wind Gap and the channel cut by the Russian River. The fog usually arrives in the evening, often dropping the temperature 35 to 40 degrees from its daytime high. The fog retreats to the ocean the following morning. This natural air-conditioning allows the grapes to develop full flavor maturity over an extended growing season — often 15 to 20 percent longer than neighboring areas — while retaining their life-giving natural acidity. (From Russian River Valley Winegrowers Website)
This climate defines the perfect location for Pinot Noir. Cooler temperatures + Slow Maturation = High Natural Acidity = the perfect place for Pinot Noir.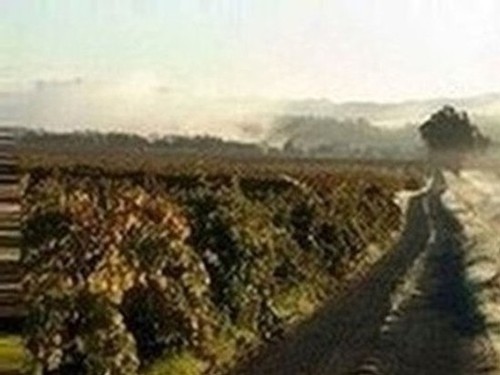 Bacigalupi Vineyard
For four generations the Bacigalupi family has been growing grapes in the Russian River Valley. La Rochelle is priveledged to source bothe Chardonnay and Pinot Noir from this iconic vineyard. If it is possible to taste the history of California wines you will experience it in the wines from this very special place.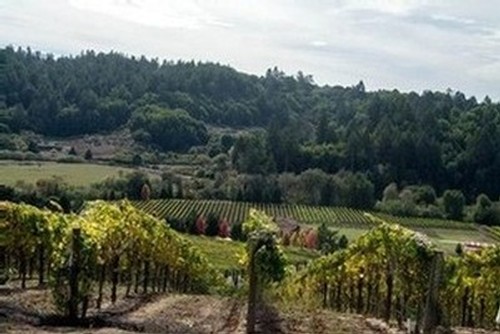 Freestone Hill Vineyard
Located just above the small town of Freestone, this hillside vineyard basks in the sun while the nearby fog keeps the temperatures cool. The grapes mature slowly and maintain their bright natural acidity. In this unique site Pinot Noir shows how it can be both complex and elegant at the same time.