CARNEROS
Officially recognized as an appellation in 1983, Carneros is a butterfly shaped growing area that extends north and east from San Pablo Bay at the upper edge of San Francisco Bay. Moderated by water and hillsides, much of this AVA is ideally suited to cool-climate grapes such as Pinot Noir.
One of the oldest growing areas in California, with viticulture dating back to the 1830s, Carneros was home to one of the first great vineyard sites in California: the Stanly Ranch. Planted in the late 1800s, this site was home to some of the great wines of turn-of-the-century California.
---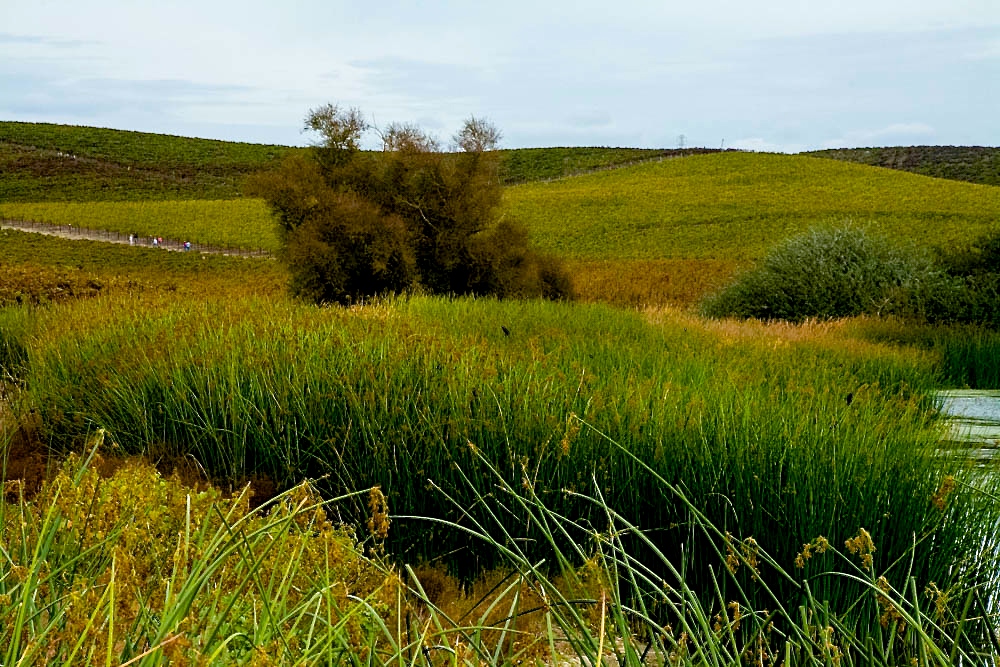 Donum Estate Vineyard
In 2008, we started talking with one of the premier growers in the area, Anne Moller-Racke, President of Donum Estate Winery about acquiring fruit. Moller-Racke has had a long relationship with the original Buena Vista vineyard block, serving as the vineyard manager for years. When Buena Vista was sold, the family retained 70 prime acres of vineyard. This site, which was planted in 1989, became the Donum Estate Vineyard. In 2009, we were able to buy a couple of tons of the "Donum Selection" clone of Pinot. Thought to have originated from the Roederer clones brought from France and meant, primarily, for sparkling wine production, this selection is central to the wines from the estate, and exhibit wonderful complexity, longevity and recognizable finish.