Make a reservations & create your own personal winery experience.
---
"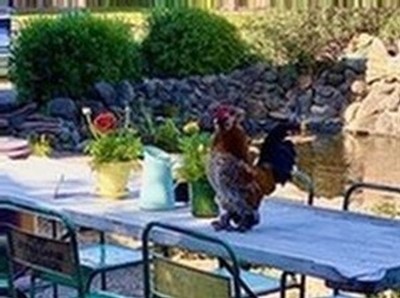 Located in the Heart of Sonoma Valley, our small, family owned winery is the home of a Chardonnay & Pinot Noir Experience like no other. Our Kenwood home is the place to experience small-lot, single vineyard Pinot Noir & Chardonnay from California's greatest vineyards and growing regions.
---
The days of crowded Tasting Rooms and canned presentations are a thing of the past. Relax, take some time and let us take you on a completely unique wine journey.
We have created a completely new experience for you. Come relax, enjoy a meal and an educational experience and, best of all, leave with wine!
Our goal is to support our community. with your purchase you will receive a gift certificate to use and the business of your choice. Small family businesses need your support more than ever.
Here's how our visitor experience works:
Reservations are required for all educational experiences.
Purchase a case of wine to reserve a table.
1 - 2 People - 6-Bottle purchase required
3 - 6 People 12-Bottle purchase required. ​​

Selections may be made during your visit.
Special offer wines are not available for these seelections.​​
​
Included in your purchase, We will provide a $100 gift certificate:

Toward a meal during your visit to the winery, provided by a local restaurant or caterer.
We will provide a complementary wine for you to enjoy with your meal.
Your gift certificate may also be used, at a local restaurant, for a Dinner during your visit to Sonoma Valley or any business of your choosing.
You may choose to save $100 on your wine purchases.
---
Now it's time to start your journey.
---
It is our mission to help you fall in love with wine all over again.
To make a booking or for further information:
Click - info@LRWine.com
or Call (707) 302-8000
Hours
We are open by appointment only seven days a week.


Closed Easter Sunday, Thanksgiving, Christmas & New Years Day.
Open Christmas Eve 11AM-3PM
Address
233 Adobe Canyon Rd. Kenwood, Ca. 95452