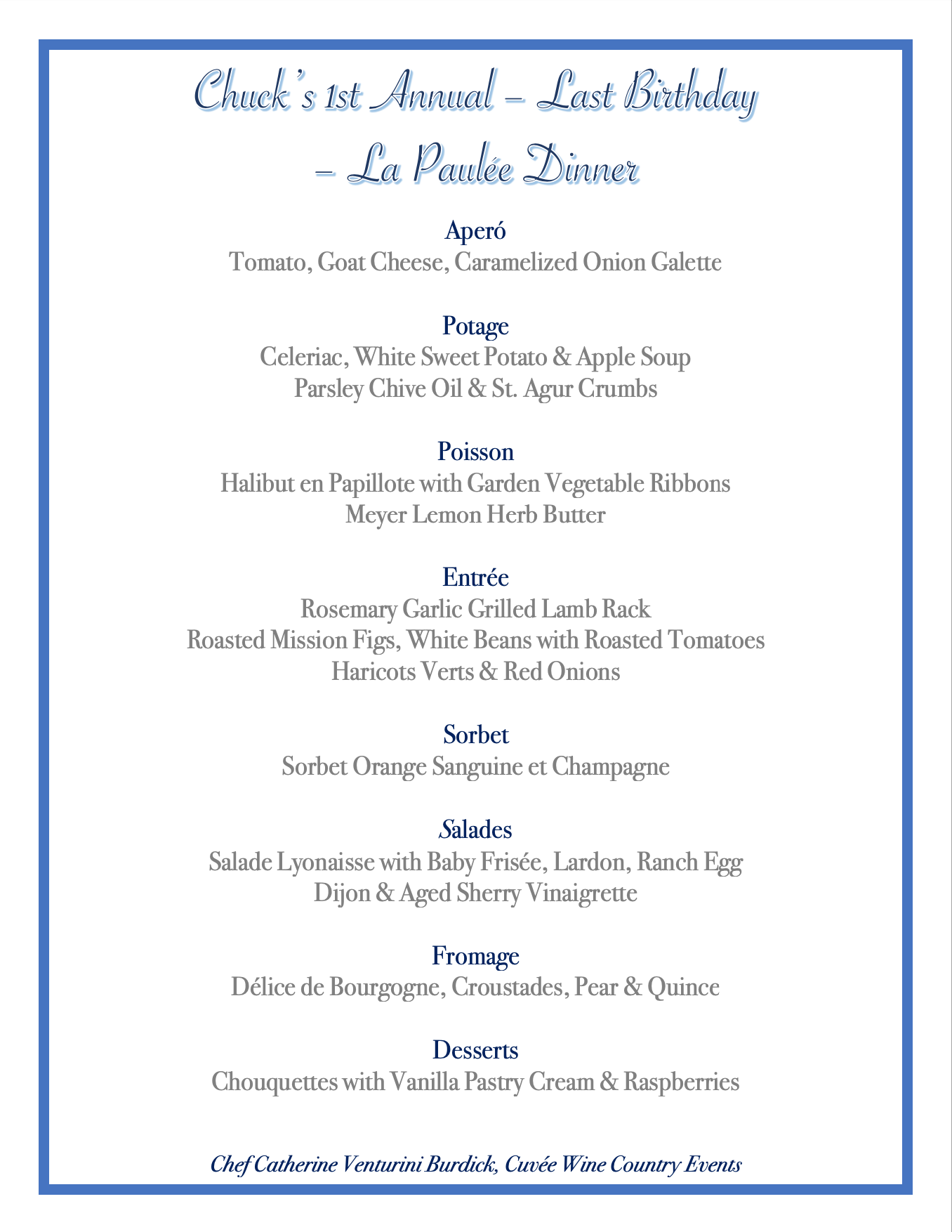 Your ticket to this dinner = A purchase of a 4-pack Vertical Offering of Po·lyph·o·ny for $500 + we are asking you to bring and share "that bottle" that you have been saving for a special occasion. Is there a wine that you have always wanted to share with Chuck and fellow Bon Vivants? Then that's the one to bring!
You read that right, each couple that joins us for this 1st Annual - Last Birthday - La Paulée Dinner will take home 8 bottles of Po·lyph·o·ny for $1000 ($3,200 retail value) to help replenish your collection of special occasion wines after bringing 2 of yours to this dinner.
Reserve Your Seat(s) at the Table
* This event is by special invitation only. Due to the intimate nature of this event, we kindly request that you refrain from sharing information about this event with others. Thank you for your discretion. *
** Your presence at this event is the greatest gift I could ask for. Please do not bring any presents as your attenance is what truly matters to me. Your love and support is all that is needed to make this event special. Thank you for understanding! **
---
FOR THE SAFETY AND WELL-BEING OF ALL OF OUR GUESTS, WE ASK THAT YOU ARRANGE A PRIVATE DRIVER, UBER/LYFT, TAXI, OR DESIGNATED DRIVER FOR THIS EVENT. THERE WILL BE A VARIETY OF DELICIOUS WINES AVAILABLE, AND WE WANT TO ENSURE EVERYONE HAS A GREAT TIME RESPONSIBLY. THANK YOU FOR UNDERSTANDING AND PRIORITIZING SAFETY.