Around the Winery
Welcome to the La Rochelle News Page and blog spot. Stop in once in a while and catch up on what's happening at La Rochelle.
---
Crush is Here! Get your tickets today!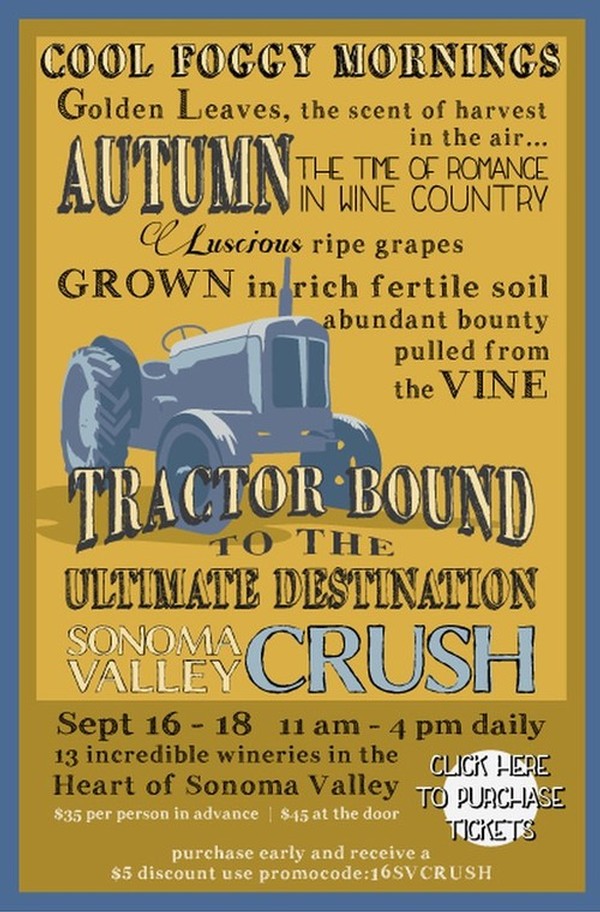 Click on the image for information Click on the image to purchase tickets.
---
Low yields have been reported throughout California
It has been reported that grape yields are down as much as 50% in some areas. Many are blaming the small harvest on the drought and the early bloom this spring. We have breaking news here at La Rochelle. We have an exclusive on why the yields are down so much.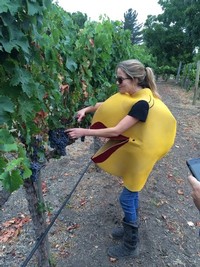 Our own, Mamie Breard (AKA Pac-Man) was spotted devouring Cab Franc in Kenwood early one morning. This may explain the shortfall the wineries are seeing this vintage.