RAISON D'ÊTRE
"Wine is one of the most civilized things in the world and one of the most natural things of the world that has been brought to the greatest perfection, and it offers a greater range for enjoyment and appreciation than, possibly, any other purely sensory thing."
Ernest Hemingway
At La Rochelle we hope to invite people into the world of wine. We believe that sharing a bottle of wine with friends & family, over a great meal is one of the true joys in life. Wine touches all the senses, binds the moment together and creates a lasting memory. Our reason for existence is to enhance the quality of life by offering wines that, when shared, will add joy and create lasting memories.
---
Our Vineyards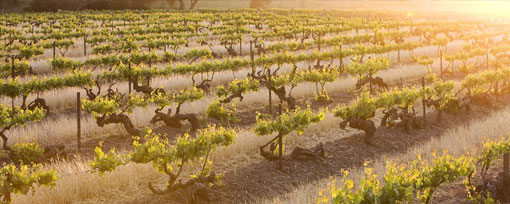 VINEYARD PARTNERS
The very life blood of La Rochelle is our close partnership with some of California's finest vineyards. Our winemaking team works closely year round with these special estates – the collaborative effort between vineyard and cellar results in true, elegant expressions of a certain place in a certain vintage.
The diversity of locations, clones techniques contributed by our vineyard partners is what makes the La Rochelle experience truly unique.
Whether you choose to become a member or just stop in for a visit to our winery, you will have the opportunity to experience an array of what is possible from the top appellations and vineyards California has to offer.