2012 Po·lyph·o·ny
An Extraordinary Expression of California Pinot Noir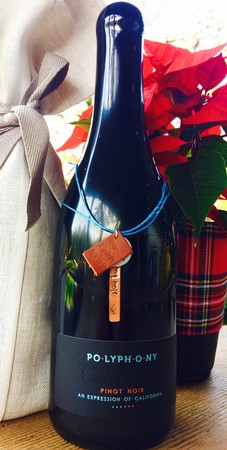 Po·lyph·o·ny, as a musical term describes how independent melodies or voices, complete in their own right, come together in harmony. The layers of tones and textures create a captivating complexity. When unique elements are combined with great skill, the same music may be experienced many times, never repeating the same experience for the listener.
---
2012 Vintage - 81 Cases Produced
Our inaugural release of
Po·lyph·o·ny Pinot Noir
---
We started by crafting unique, single vineyard wines, each with their own special character or voice. These wines are truly distinctive and expressive of the clones, site, grower and our ability as vintners to capture the flavor of place.
Out of hundreds of individual components, we selected individual small lots of wine that combine to create Po·lyph·o·ny. This is an expression of what is possible with California Pinot Noir, from the top vineyards in the finest growing regions.
Po·lyph·o·ny is not the distinct expression of a single site, but the coming together of the best that each region and prominent vineyard has to offer.
All of the individual voices are present in the experience. The fusion of the individual personalities delivers a beautiful, complexity and unique Pinot Noir Experience with every taste.
We have crafted Po·lyph·o·ny to develop over time. The multitudes of aromas, flavors and textures will evolve over the years and continue to provide a one-of-a-kind experience for decades to come.
Wine Specs
Vineyard Designation
CAlifornia