Welcome to the Members Lounge
Happy New Year. Below is a look at the January Releases.
Pinot Noir Experience - January 2015
Pinot Noir - Black Knight Vineyard Bennett Valley - 135 cases
We love this vineyard. Perched in a hidden corner of Bennett Valley with volcanic soils mixed with petrified rock, the "flavors of place" from the Black Knight Vineyard are truly unique and special. The combination of bright electrifying fruit balanced with deep brooding earth and savory flavors, create one of our most complex Pinot Noirs. We believe this is possibly the most unique site in Bennett Valley. The cold location, the most unusual soil combination and a perfect selection of clones, delivers a wine with incredible complexity and balance. The Black Knight Vineyard is a great discovery.
---
2015 Parliament Hills Vineyard Pinot Noir - Petaluma Gap - 150 cases produced
The Petaluma Gap is one of California's newest AVA's. The daily weather pattern goes something like this: Early-to-mid-morning finds a distinctive crisp coolness and a blanket of fog. By late morning, the sun has chased away the fog and the temperatures rise. By mid-afternoon, however, the cool breezes return, flowing west to east, picking up speed as the afternoon progresses and bringing in the almost nightly fog. A lot of regions get fog, but it's been said that, "the Petaluma Gap owns the wind." There are daily temperature swings of forty to fifty degrees. This cooling "wind tunnel" effect means the vineyard yields are smaller and grapes ripen later, developing wonderful flavors and fruit characteristics, while maintaining ideal levels of acidity. It's the perfect recipe for intense but well-balanced Pinot Noir. Our first Pinot Noir release from this spectacular vineyard was our greatest surprise of 2015. We have been getting Pinot Meunier from this vineyard for a few years and it always shows tremendous balance and complexity. In the middle of the 2015 harvest, Justin, the owner of Parliament Hills approached us to ask if we would make a Pinot Noir from his vineyard. He liked the style and flavors of our Pinot Meunier and wanted to see what we could achieve with his Pinot Noir. We jumped at the chance. We are delighted with the results. The 2015 Parliament Hills Pinot Noir exemplifies what we believe are the benchmarks for the highest quality Pinot Noir. First, the complexity is incredible and second, the wine has tremendous potential for aging gracefully. This is a perfect example of a site that allows the grapes to reach full maturity while still retaining beautiful balance of bracing acidity, moderate alcohol and silky mouth feel. The near perfect expression of Pinot Noir shows why the Petaluma Gap was able to earn its own AVA designation.
---
Here is a glance at what other wines you will receive to complete your Pinot Noir Experience

2014 Tondre Grapefield Pinot Noir - Santa Lucia Highlands - 175 cases produced
This rare combination of Dijon Clones, 115 & 943, create the perfect balance of bright cranberry and earthiness with deep boysenberry and spice. This is the perennial favorite wine in our portfolio because its round rich flavors make it very approachable early. Don't be fooled though. Good things come to those who wait. The subtle truffle and spicy flavors develop over time.
2015 Boekenoogen Vineyard Pinot Noir - Santa Lucia Highlands - 150 cases produced
This particular wine shows why the Santa Lucia Highlands has become one of the preeminent regions for growing Pinot Noir in California. When the Sleepy Hollow vineyard became unavailable, we asked the question, If we could source grapes from any other vineyard in SLH which one would be ideal. Bookenoogen was the first name that came to mind. Then, the unexpected happened. We got a call from them. They had tasted one of our wines and asked if we would be interested in making a wine from their vineyard. Seriously... we may be the luckiest folks on earth. You are in for a treat with this first release from this unique hillside location.
2015 Mariah Vineyard Pinot Noir - Mendocino Ridge - 200 cases produced
Our newest Vineyard and AVA. High above the Mendocino Coast perches the Mariah Vineyard. The Mendocino Ridge appellation is the only non-contiguous AVA in California. The region is a series of mountain peaks that stretch from Anderson Valley to the Mendocino Coast. Each vineyard must be over 1200 feet in elevation. This is why the Mendocino Ridge AVA has been nicknamed "Islands in the Sky®," because the vineyards sitting at 1200 feet or higher are often perched above thick fog moving inland from the Pacific Ocean blanketing the coast and the valleys between the ridge tops, making the tips of the mountains look like islands protruding from a sea of fog. The daytime temperatures average 10 degrees less than the Anderson Valley. Estimates of planted acres range from 233 to 410, which makes the wines from this unique appellation extremely rare. The planted acres are scattered among 17 remote vineyards. Mariah had us hooked with cool & sunny, and then we met Dan Dooling, the owner of this beautiful vineyard. The combination of his passion and skill with a perfect site can only lead to wines with great soul. This wine is a great addition to our Pinot Noir Experience and a wonderful discovery.
2015 Bacigalupi Vineyard Pinot Noir - Russian River Valley - 200 cases produced
Beautiful, rich Pinot Noir from one of the first families of the Russian River Valley. This is what happens when an experienced grower aligns with an experienced winemaking team. It's only our fourth vintage working with this iconic vineyard, but, we are starting to dial in the flavors and textures that this gem of the Russian River Valley has to offer. This is probably our warmest vineyard location. The rich ripeness offers soft and supple textures and deep rich flavors. Though this wine will age for decades, you will struggle to give it the chance to develop. It just begs you to drink it now
---
La Rochelle Experience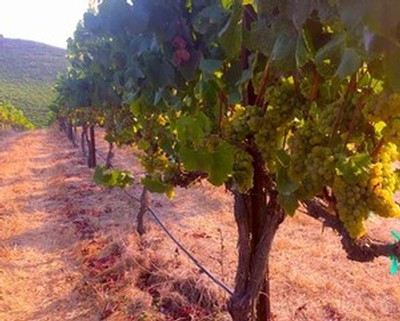 Chardonnay Black Knight Vineyard - Bennett Valley - 214 cases produced
The impetus for this wine was an amazing week in Tahiti, drinking great Chablis. It turns out, the French government subsidizes French made products in the outlying territories. Grand Cru Chablis was almost the same price as bottled water. We fell in love and became addicted. When we tasted the Black Knight Vineyard Chardonnay grapes, for the first time, we instantly knew that this would be La Rochelle's great interpretation of Chablis. Light and crisp with layer upon layer of complex fruit flavors. Way...Way too easy to drink!
---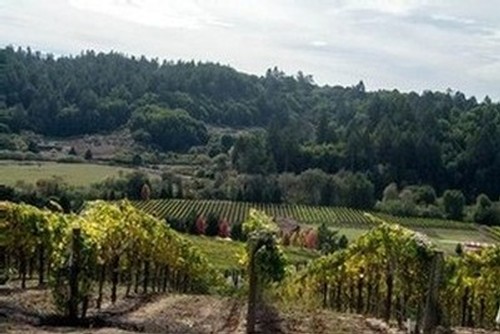 2013 Recherché Reserve Pinot Noir - Dutton Freestone Hill Vineyard - Russian River Valley 175 cases produced
This is a risky site that may not get ripe every year. It is exactly what we look for, for great Pinot Noir. Cold & sunny and very late ripening bring out all of the potential flavors and provide perfect balance. The 2013 vintage was ideal. You will love the results of our risk taking.
---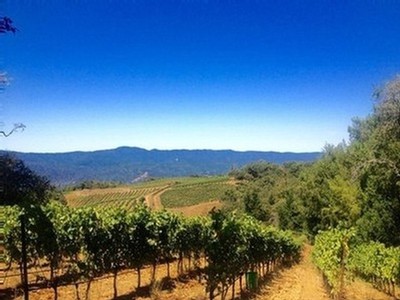 2013 Recherché Reserve Pinot Noir - Deer Meadows Vineyard - Anderson Valley185 cases produced
Richard Savoy is well known in Anderson Valley. The Savoy Vineyard has been producing great Pinot Noir for some time now. A few years back, Richard sold the famed Savoy Vineyard but still kept his hillside vineyard and home, high above the Anderson Valley floor. We love the combination of Swan, Dijon 667 and Calera clones from the highest elevation blocks on the site. The classic richness of the Swan clone and bright pomegranate and cranberry flavors from the Dijon 667 clone develop a delicate balance of flavors. The Calera selection adds weight, earthiness and long life to the mix. This wine has tremendous aging potential but shows great balance today. Its our belief that a wine that starts in balance will stay in balance throughout its life. This wine has a very long life ahead. You will want to see how this one develops over the years.
Here's what you will be receiving in future releases this year to complete your La Rochelle Experience.
2014 Recherché Reserve Chardonnay Ferrington Vineyard - Anderson Valley - 75 cases produced
2014 Recherché Reserve Pinot Noir - Lester Family Vineyard - Santa Cruz Mountains - 138 cases produced
2010 Londer Vineyard Pinot Noir - Anderson Valley - 156 cases produced
2013 La Vie - Sparkling Blanc de Noir - McIntyre Vineyard - Santa Lucia Highlands - 89 cases produced
2012 Recherché Reserve Pinot Noir - Rosella's Vineyard - Santa Lucia Highlands - 165 cases produced
2013 Recherché Reserve Pinot Noir - Donum Estate - Carneros - 130 cases produced
---
Chuck's Totally Bitch'n Club Annual Release
This may be our best selection of wines yet. It may also be a bit overwhelming. That's why I have made suggestions based on what I would order to get the best Experience from our winery. If you are happy with my selections, you don't need to do anything. We will ship out the variety I selected. If you would rather choose your favorites, the cheat sheet below will give you my quick thoughts on the wines.